Hello all, my name is Ian Blondeau and I have a Subaru MS success story for you. With the much appreciated help of my good friend and evil genius partner in crime Bradly aka chicksdigwagons, I have an excellent running 2001 Impreza RS swapped with a 1997 jdm Ej20k managed by MSI. The purpose of this vehicle is to learn all of this stuff and have a very fun car that I can pound the snot out of in the woods. I'm a rally head. This car is also my only vehicle and daily driver. Using his evil genius, Brad machined a 24-1 wheel into the back of the oem crank wheel utilizing the oem pick up and location. We built the squirt ourselves and also made the harness. We are running a gm 3 port BCS, some german IACV, GM IAT, wasted spark COP lol, and the rest of the sensors are oem. The setup was amazingly easy I thought. At first we tried using the stock trigger teeth minus a couple and it ran pretty well once started but the timing of them made it very hard to start. Ultimately we ended up with the 24-1 which is working beautifully. I have been running the ve analyzer a ton lately and I'm very happy with the way my map is shaping up. The power feels very linear which is also due to me finally taking the time to shape my wastgate DC map better. I have had this setup running for about 7 months now. I live up in northern michigan so all my tuning in the last months have been getting it to start easily in -20* weather. I'm happy to say I remote start the car every morning and for the most part it fires right up the first time and purs like a kitten. This is of course after many frozen mornings in the car with the laptop. It's a good thing I'm insane and enjoy this kind of torture. The pride is worth every minute of struggle. I have not had it on a dyno and we tuned the car with a AEM WB and an autometer egt gauge with a team rip probe which reads as fast as a tach. I'm running 20lbs with a vf23 ball bearing ihi turbine. I'm seeing ~70% injector DC at 20lbs of boost with 660cc injectors. Here are the mods/specs of what has been done.
1997 jdm Ej20k stock guts
vf23 ball bearing turbo controlled with MS via GM BCS (2nd largest of the ihi vf series turbos great for autoX and rally)
subaru 660cc injectors
04 sti tmic
04 sti exhaust manifold with catless up pipe
Invidia 3" bellmouth catless downpipe
Borla hush 3" exhaust
walbro 225lph
Korbin FPR
Custom inlet pipe
Go Fast Bits lightweight pulleys
Fidanza 9lb flywheel with exedy organic stage 1 clutch
Stock RS trans

Kyb agx struts with oem RS springs
Cusco rear sway bar with perrin mounts and aluminum pillow ball end links
Whiteline anti lift kit
siebon cf hood with huge sti replica scoop (I logged it and it's worth it for the big scoop)
Mercedes bi xenon hid retrofit
hella 500's and 1000's
V1 sti seats
V6 sti cluster
Here's some pics. This entire car was put together by my father, bradly, myself, and beers.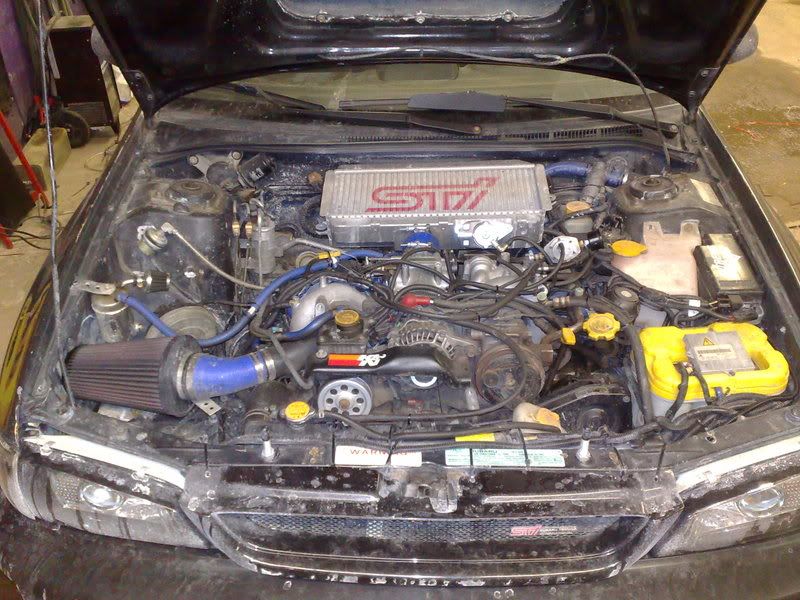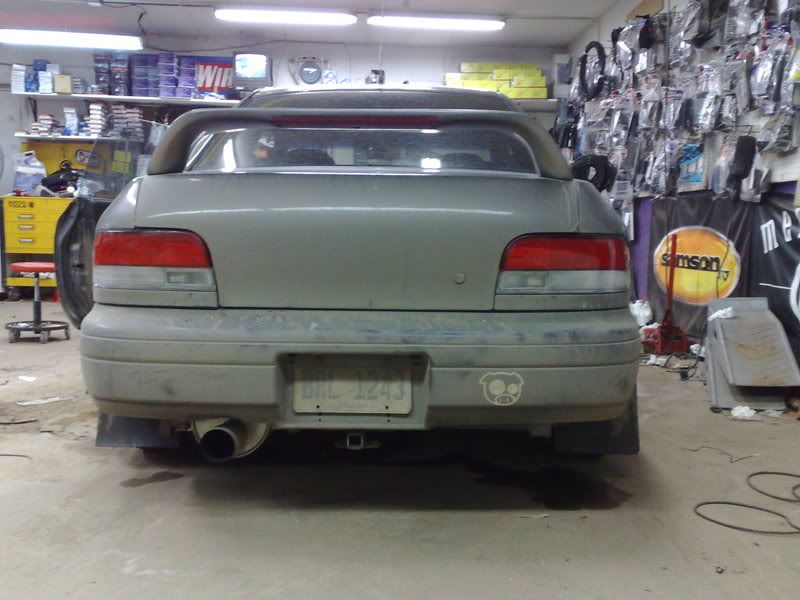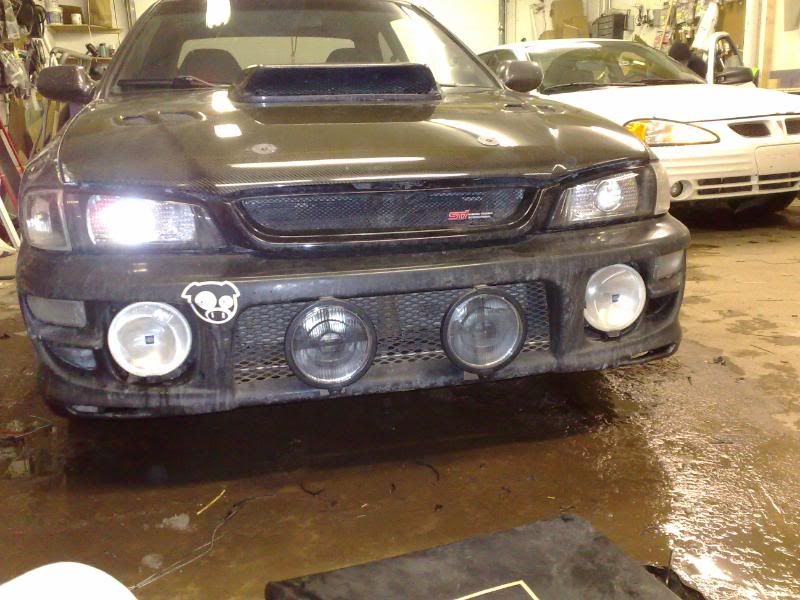 sequential shift led's. MS rocks !!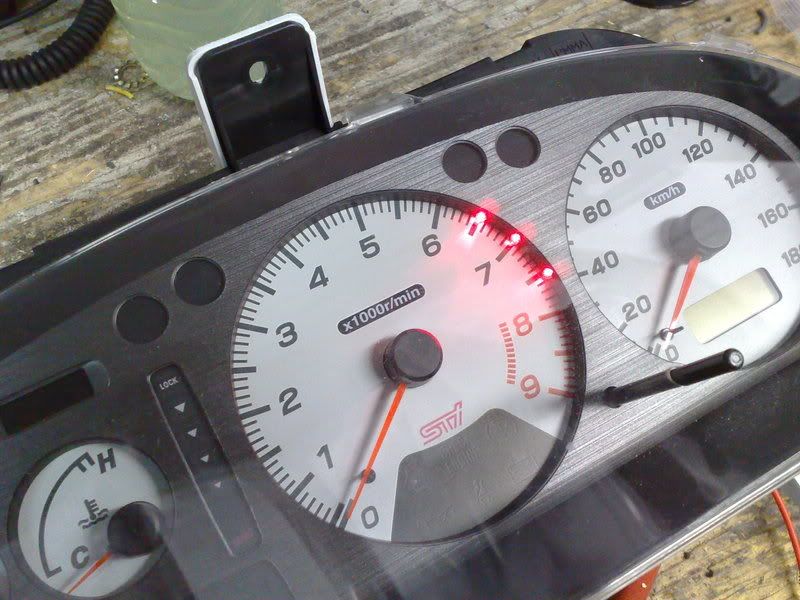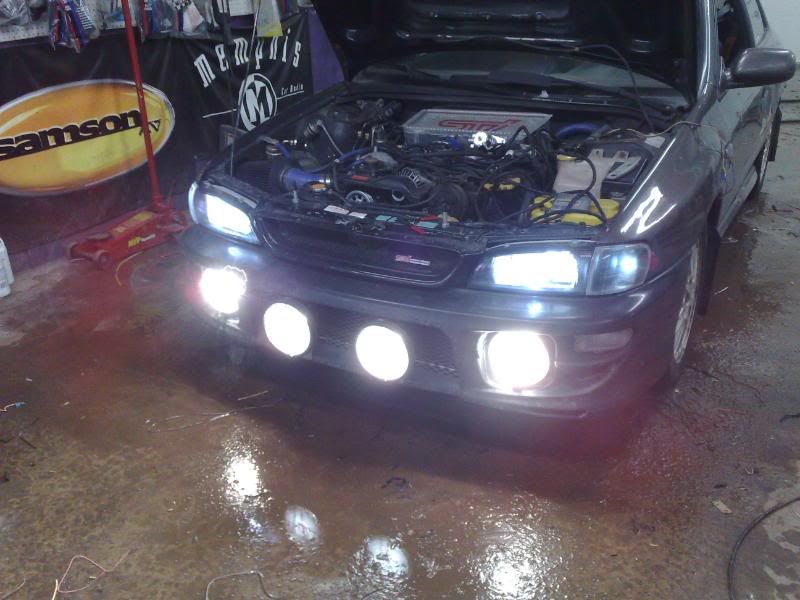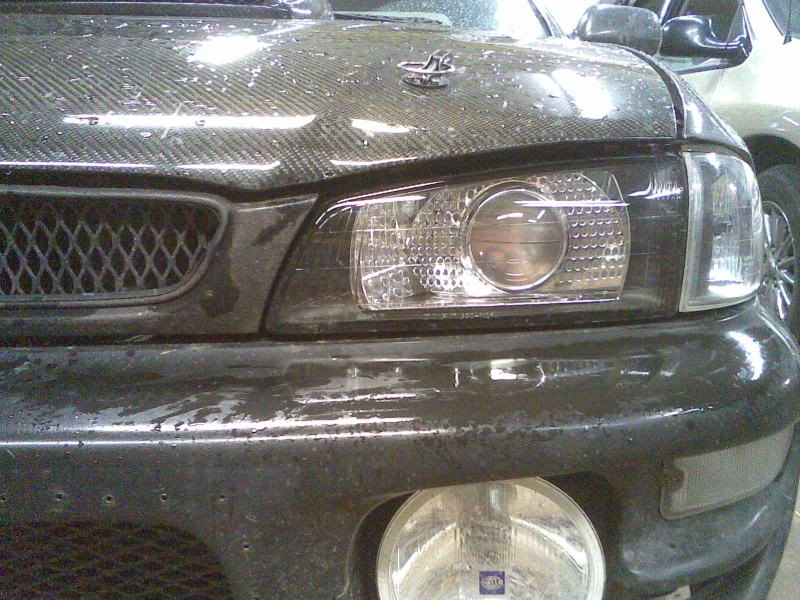 Feel free to ask any questions, I'd love to help any way I can.