Hi everyone,
My Name is Jonathan and I come from Quebec (so excuse my english I'am a french canadian). I'am planning to put a Megasquirt in my 1999 tercel. This is my only car so I need to be able to use the stock ECU while tunnig the megasquirt. I already have my Megasquirt, I bought it from DIYautotune a mouth ago. It's a V3 board with the Megasquirt II processor and I use the MS extra code. I'am not sure of some things. Maybe you guys can answer my questions.
Pictures of the car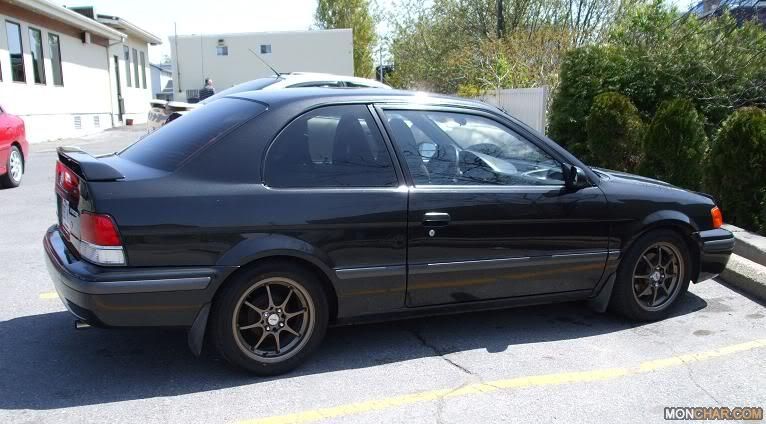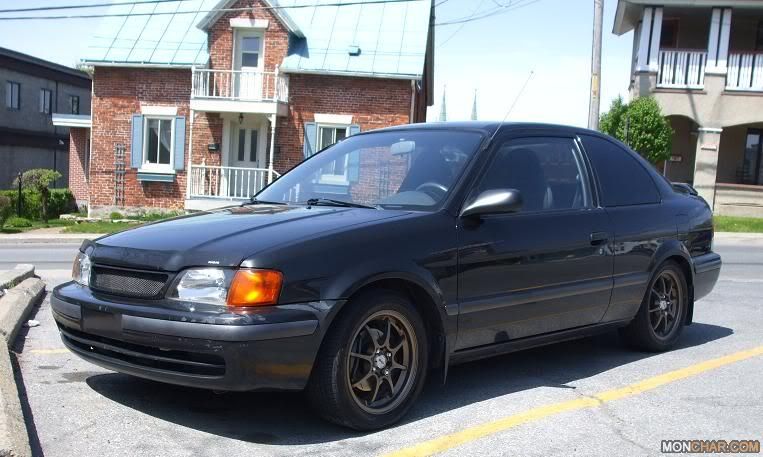 Here the megasquirt assembled and working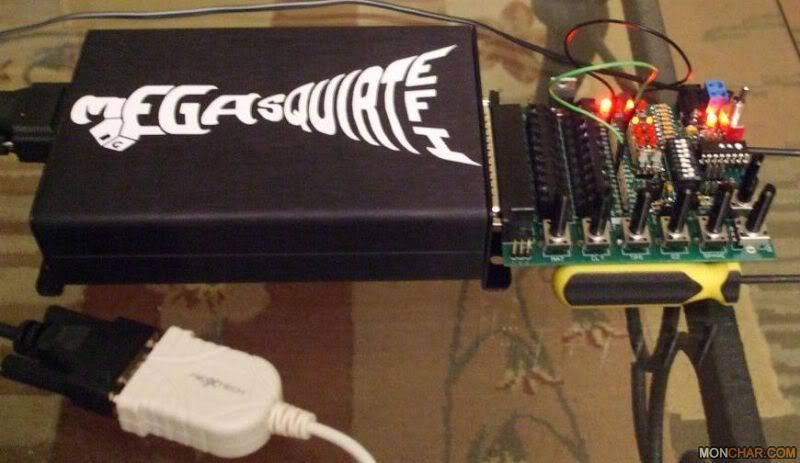 My tercel already use wasted spark for stock ignition and have a 36-2 wheel to trigger it. I'am not sure yet that I can use the stock sensor and trigger wheel. The sensor is a VR sensor. Here a picture of what the trigger look like. The problem is that my trigger wheel don't realy have missing tooth but adding tooth (don't realy know how to explain that so here a picture)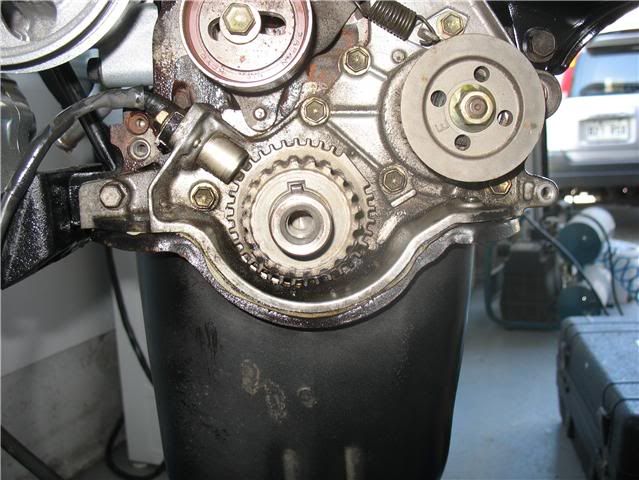 I searched to find someone who did this but never find anything. I also searched for other toyota engine using the same type on trigger and I don't find anything to. Does this Trigger will work with Megasquirt without any modification ???
I am now planing how to connect it with the stock ECU. My firt plan is to share sensors between the two ECU. I'am not 100% sure I can do this. I don't think i will have problems with the IAT and CLT but for the Crank position sensor I'am realy not sure I can share it. I just want to control the injection and ignition for the begining and let's the stock ECU control the IAC and the EVAP valve.
Here a drawing of the connection I will do at first. I want to begin with the stock ECU controling the injection and ignition but have my input to the Megasquirt to see how thw stock ECU control the engine. Sorry I know it's a bit small.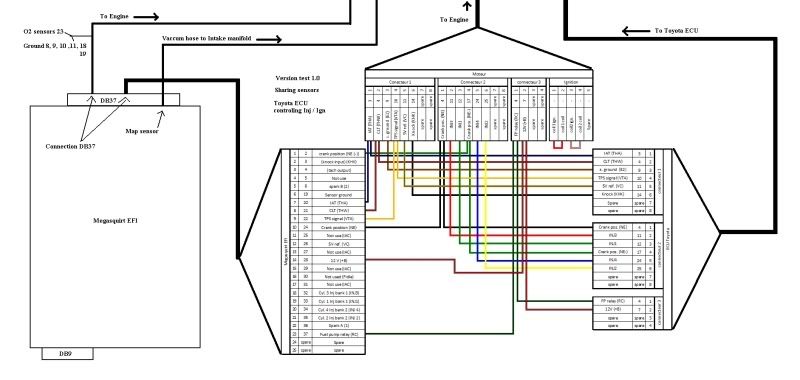 If I forgot informations just tell me I will give you more informations.