Name:
Baldur Gislason
Vehicle: 1992 Suzuki Vitara
Engine: Suzuki G16B 1590cc SOHC engine, slightly machined pistons, final CR about 8.8:1. Garrett VNT25 turbocharger made for a Dodge Daytona Turbo-IV.
15psi boost with 98RON gas. Some water-air chargecooler.
Injection: Bosch fuel pump from a 1987 Dodge Charger. Running 2 injectors per intake runner, wired in parallel as of now. MegaSquirt'N'Spark controlling fuel and timing.
Description: Thanks Al. Thanks Bruce. Thanks Eric Fahlgren. Thanks everyone else. Without this project I'd probably be stuck with some limited piggyback computer or given up on this turbo project.
This is an off-road vehicle but street legal. It has 35x12.5R15 BFGoodRich all-terrain radials.
The car did a few runs on the drag strip in the summer of 2004 with bad spark plug wires giving some occasional misfires around peak torque and a ground loop in the electronics causing MCU resets in first gear.
Managed to do a 15.8 with 81.7mph trap speed, 2.295 second 60ft because the tires were spinning so bad. Best trap speed was 83mph. 1/8 mile time was 10.0 @ 66.67mph
I had a different setup last year, with a KKK K14 turbo blowing 9psi boost. On 225x75R15 tires it ran a best of 16.4 seconds @ 80mph with a 2.113 sec 60ft.
On the 35" tires I did 2 runs with the old setup, both at 17.0 seconds with a 74mph trap speed and 2.284 second 60ft.
I don't have any recent photos of the car but here are a couple of shots when test-fitting the new exhaust manifold and the Garrett turbo.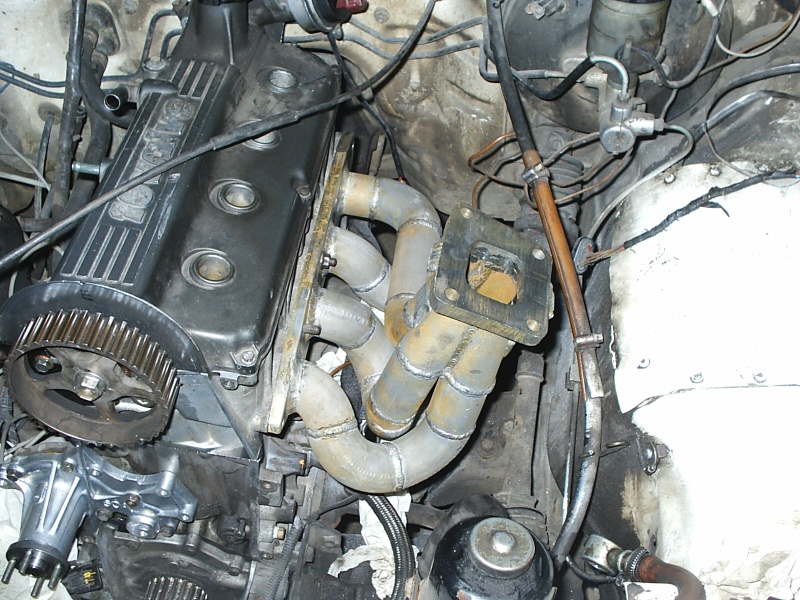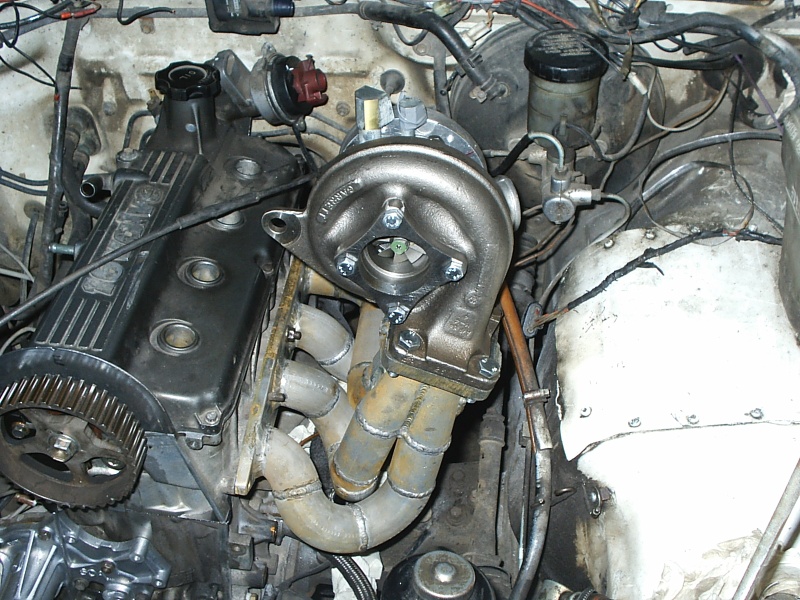 There are some older pictures at
http://www.foo.is/gallery/vitara